Jason Galanes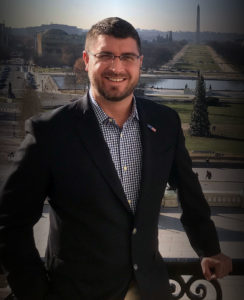 A 15-year veteran of the U.S. House of Representatives and U.S. Senate, Jason left the U.S. Congress in 2019. His hands-on experience of the legislative process, extensive network of contacts across the federal government, and knowledge of how the news media covers public policy led him to join Frank as a Strategic Consultant working on non-partisan solutions to the issues they are both passionate. For over the past decade Jason served in Frank's Congressional office in roles including communications director and Chief of Staff.
Jason began his professional career at a boutique public relations firm in downtown Washington before moving to Capitol Hill to serve as part of the press team for former U.S. Senator Olympia Snowe. After leaving Washington DC, he joined the Public Relations Department at his alma mater, the University of Southern California, where he was responsible for coordinating commercial filming productions and photography shoots on the campus. He worked on such productions as The West Wing and Running With Scissors.
Jason grew up outside of Portsmouth, New Hampshire where his parents still reside. He holds a bachelor's degree in psychology from USC and a Masters in Political Management from the George Washington University, where he specialized in Public Affairs/Press Relations and Issues/Crisis Management. Jason is an avid traveler, having visited all 50 states and nearly three dozen countries. He resides in Washington, D.C. and does his best to keep his fish alive.
Find Jason on Linkedin: /in/jasonpgalanes/ or Twitter: @JPGalanes.